Dominoes Two for Tuesday, Orange Wednesdays, and Deliveroo Tasty Thursdays.
It's not unusual for stores to provide discounts on specific days of the week. The mid-week offers are used to combat the worst-performing days, particularly those in the tourism and leisure industries. They may be a roaring success, as witnessed by Orange Wednesdays in the 2000s.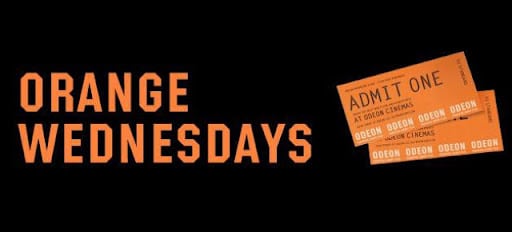 But this got us wondering: do brands utilize days off these days in their marketing only because of the lack of sales, or is there more to it?
We all have mental connotations to days of the week. Sunday Scaries, Monday Blues, Hump Day, Friyay. The list could go on. The structure of the working week has created a mental representation for us. Research shows there's a gradual change from negative to positive through Monday to Friday (no shock there). This ranges from health and mood to economic factors.
The neighbouring days Tuesday, Wednesday, Thursday, are frequently mistaken and conflated with one another. We typically imagine these days to carry less meaning as they're typically neither a weekend nor the start/finish of the working week.
So from using these days, brands combat their falling sales but also give their audience something to break up the mundane working week and something to look forward to.
Customers are more likely to take advantage of incentives if they believe them to be rare. To guarantee that consumers utilise these offers, businesses employ the scarcity effect. This is where we ascribe a value to something and all comes down to exclusivity. Brands use this urgency and FOMO (fear of missing out) to persuade customers to buy their product and/or service.
The mix of these two consumer behaviour elements makes for an effective tactic.
And it doesn't just stop with offers. Brands have now adapted to have days of the week in their branding. Skincare and beauty brands such as Sunday Riley have used this.
Sunday is connected to a day of restart and recharge, but for some, the dreaded 'Sunday Blues' start to kick in as they anxiously think of the next working week.
The brand marketing itself in this way comes across as not only relatable, but they're helping their audience perceive Sunday in a positive light and reduce feelings of stress.
Cleverly using days in marketing strikes something in all of us because we generally perceive the days the same, which then can potentially make your audience wider.
What do you think about this marketing tactic? Is this something you would use?
And do you personally have any negative connotations to days and would like to change it? Let us know!